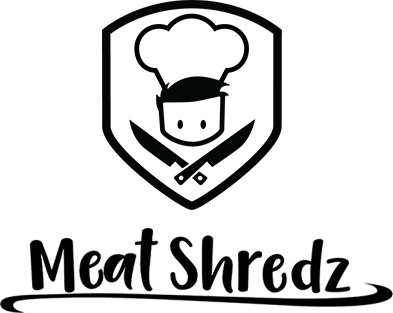 MEAT SHREDZ IS PREMIUM DRIED PULLED PORK MADE WITH 100% REAL MEAT & ALL-NATURAL INGREDIENTS
WhAT IS MEAT SHREDZ
Formerly known as Simply Shredz, Meat Shredz is premium dried pulled pork made with 100% real meat and all-natural ingredients. Our meat is slow-cooked for hours, shredded, then dried while retaining its natural texture and flavor. It's fully cooked and can be enjoyed right out of the bag as a snack, but when it is added to any type of soup or sauce base, it absorbs the moisture and instantly takes the form of delicious slow-cooked pulled pork.

100% REAL MEAT
Our meat will always contain 100% USDA inspected meat. Premium cuts without the fat.

NO COOKING REQUIRED
Fully cooked and ready to eat right out of the bag. Also a perfect add-on to any meal.

HEALTHY CHOICE
Shredz has no MSG, preservatives, or artificial flavor enhancers. Only clean label ingredients.

MARINATED OVERNIGHT
Great flavors require overnight marination. We never take any shortcuts to get our taste.

HIGH PROTEIN
Meat Shredz has more protein per serving than bacon or canned meat and less saturated fat.

SHELF-STABLE
Stays fresh for up to one year in its sealed package without refrigeration.
BLACK PEPPER SAGE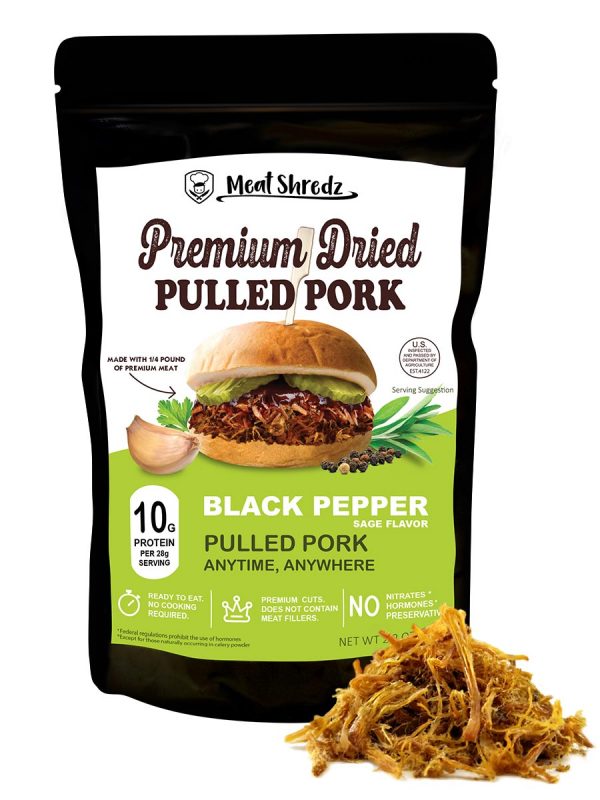 Learn More
SPICY SRIRACHA

Learn More
INSTANTLY TENDER
"With any small amount of moisture, Meat Shredz transforms into delicious tender pulled pork instantly."
Buy Now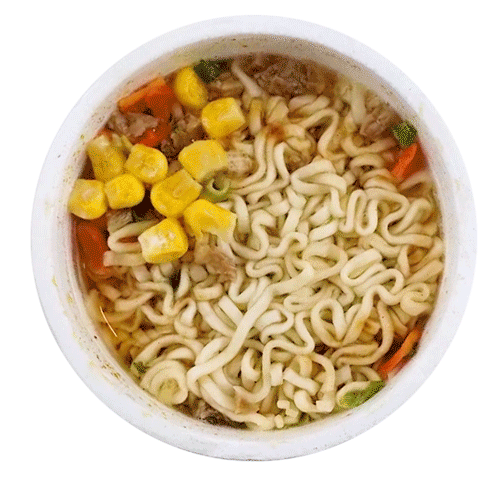 WhEN TO EAT MEAT SHREDZ?

Whether you're on a long hiking adventure, just finishing a workout, or looking for a quick healthy meal, Meat Shredz has you covered.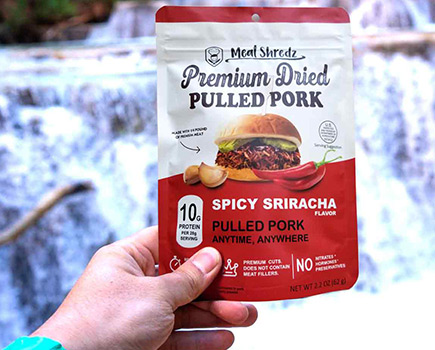 Backpackers / Outdoors
No cooking, rehydrating, or water required. Light, soft and great add-on to any freeze-dried meal. We were also nominated Essential Food from Backpacker Magazine.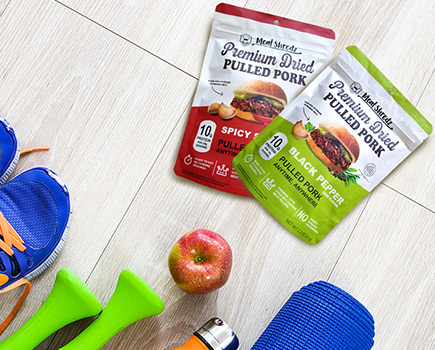 Post-Exercise / CrossFit
Excellent post workout protein that's low in fat and quick and easy to eat. Quality whole food alternative to protein shakes that come with added fillers and preservatives.
Home Kitchen
Finding a healthy choice does not need to be complicated. We marinate and slow-cook the meat for you, so all you need to do is to add it to your favorite dish.