What is Meat Shredz?
Meat Shredz is a premium shredded dried pulled pork product. Although Meat Shredz meat is already soft, with any small amount of steam, sauce, or soup, you get delicious tender pulled meat instantly. Eat Meat Shredz right out of the bag or use it for additional protein in your meal. Because our product is shelf-stable, Meat Shredz will remain fresh longer than any other conventional meat. If we had to be compared to other products: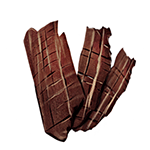 Jerky vs Meat Shredz
Although Meat Shredz is dehydrated and shelf-stable, no jerky company we know will take the extra step to tenderize the meat in a slow-cooker and shred the meat before dehydrating. This is why we can guarantee our meat is more tender than any jerky in the market. We also become softer in soups or sauces instantly!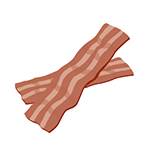 Bacon vs Meat Shredz
Bacon comes from the fattiest part of the pig and leaves tons of grease when cooked. Our meats are always lean because we make the extra efforts to remove all the fats. In addition, most bacon is cured with large amounts of sodium and preservatives. Meat Shredz is a healthier choice should you choose to add it on your salad or eggs instead of bacon.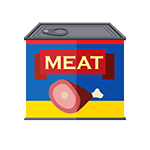 Canned Meat vs Meat Shredz
Meat Shredz is an all natural, healthy lean meat without any preservatives such as sodium phosphates, sodium ascorbates, or sodium nitrates. To keep the meat lean, we remove fat during the slow cooking process and again after it has been cooked. Meat Shredz is 100% meat and we never add meat fillers or meat substitutes like many canned meats on the market.